Dr. Craig Rosvall is proud to work with his amazingly experienced, dedicated and caring team here at American Fork Dental Center. They treat every patient like family, with respect and compassion. Our committed, friendly and knowledgeable team strives to ensure that each patient has every appointment that is professional and caring, being sensitive to each patient's unique needs and comforts. Our mission is to make your dental experience the finest, building lasting relationships based in trust and commitment to outstanding personal dental care.
"I love changing people's lives in positive ways and helping them achieve the best possible smile."
Autumn G., dental assistant
"I love being a dental assistant because is allows me to have a one on one relationship with our patients."
Andrea, dental assistant
"I love being a dental hygienist! I love interacting with our patients and educating on proper dental care and use of dental aids to use at home. I love seeing that clean smile!"
Autumn E., dental hygienist
"I love working at the American Fork Dental Center with Dr. Rosvall because it gives me the opportunity to build relationships and get to know all of our patients individually. I have also loved working with the talented Dr. Rosvall! The care and the time he gives his patients is a true testament to his character!"
Victoria, front desk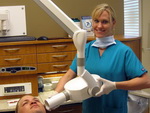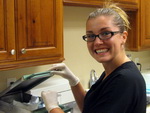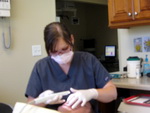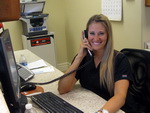 A healthy mouth has a big impact on how we eat, talk, smile, laugh, and how we are received by others.
Have the confidence you deserve.